News
City of Bartlesville
Posted: Jan 12, 2018 3:35 PMUpdated: Jan 12, 2018 3:35 PM
Lee Lake To See Future Improvements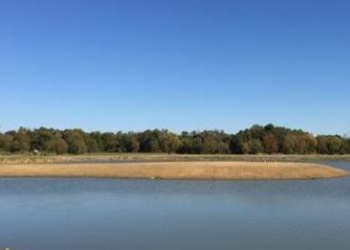 Ben Nicholas
Lee Lake enhancement at the lake and surrounding park area is ongoing— and is soon to get a much-needed boost, thanks to grant funding from the Oklahoma Tourism and Recreation Department.
The City of Bartlesville has received conditional approval of grant funding to purchase amenities for the lake, which is located on Adams Boulevard east of Silver Lake Road.
The application for the $70,000 grant has been submitted. The grant will be used to add solar lighting, a shelter and a gazebo at the lake. The grant funds come from the Land and Water Conservation Fund, a federal program that is administered by the National Park Service. At the state level, the program is administered by the Oklahoma Tourism and Recreation Department.
Grants Administrator Nancy Warring recently received notice of conditional approval of the application. Warring said the applications are scored and ranked according to the State's priorities, and said final approval of the grant application is anticipated.
The grant requires 50 percent matching funds, which would be provided by General Bond Obligation funds, if approved by voters on March 6, 2018.
« Back to News