News
Washington County
Posted: Mar 12, 2018 2:47 PMUpdated: Mar 13, 2018 7:54 AM
Ochelata Trio Charged with Burglary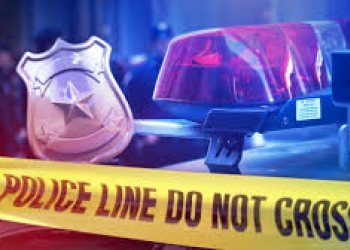 Max Gross
A reported burglary in Ochelata led to the arrests of three separate individuals. Heather Beall, Justin Corder and Ashley Highfield all stood before a judge at the Washington County Courthouse on Monday facing charges of burglary.
According to an affidavit, an officer was called out to the area near 3950 Road and observed Corder jogging with Beall following close behind. The officer stopped Corder and noticed he gave the appearance of someone that is very nervous.
The officer began questioning Corder who volunteered to say that they had entered the residence because they didn't see any signs that said 'no trespassing.' Corder said they were looking around the residence for an address because Beall's father was interested in buying the property.
Beall then spoke with the officer and said they didn't enter the house. She later changed her statement to say they went to the entry way to look for mail that might have an address.
The officer then met with Highfield who was still at the residence and she also stated they were looking for an address for Beall's dad.
A cardboard box with items from the house was found in the backseat of her vehicle and Highfield claimed the box was taken from the porch. The box contained antique silverware and older glass items among other things. A suitcase packed with antiques and glassware was also found.
The officer also observed that the back door appeared to have been forced open.
Bond was set at $15,000 for Highfield and Beall, while Corder's was set at $25,000. All three are scheduled to appear in court next on April 6.
« Back to News