News
Elections
Posted: Apr 13, 2018 4:23 PMUpdated: Apr 13, 2018 4:23 PM
Judge and District Attorney Candidates File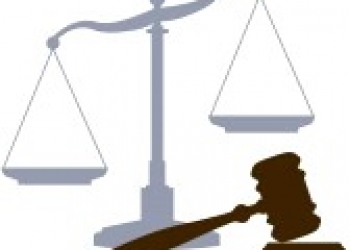 Charlie Taraboletti
Pawhuska's Judge John Kane ended the three-day filing period unopposed for election to his office as District Judge for District 10 in Osage and Pawnee Counties. The District 11 District Judge's office is a 3-way contested election. Incumbent District Judge Curtis DeLapp is opposed by current Bartlesville City Councilman Alan Gentges and by Linda Thomas. All of the candidates are from Bartlesville.
Associate District Judge for Nowata County Carl Gibson of Nowata, Associate District Judge Stuart Tate of Fairfax, and Associate District Judge for Washington County Russell Vaclaw are all unopposed.
Judgeships are non-partisan elections and will be elected during the June Primary Election. If no candidate receives at least 50 percent of the vote then the top two candidates would advance to the August runoff election.
District Attorney Kevin Buchanan is unopposed in his bid for re-election as District Attorney. Incumbent District 10 District Attorney Rex Duncan is opposed by Republican Mike Fisher of Skiatook. The winner of a Republican primary will face Bob Buchanan of Pawnee who filed as an Independent.
« Back to News