News
Washington County
Posted: Jun 13, 2018 1:23 PMUpdated: Jun 13, 2018 1:47 PM
K9 Officer Assists in Drug Arrest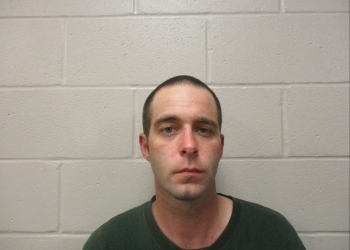 Max Gross
A cracked windshield led to a traffic stop where active warrants were discovered as well as the presence of drugs. Tyler Sanders stood before a judge at the Washington County Courthouse on Wednesday facing charges of possession of marijuana, possession of stolen property and obstructing driver's view among other charges.
According to an affidavit, an officer made contact with Sanders on Lupa Avenue after noticing a crack in the windshield of the vehicle he was traveling in. Dispatch advised the officer of active warrants. Sanders was placed under arrest at this time.
K9 officer Baron conducted a free air sniff of the vehicle and alerted the officer on the scene of a substance in the driver's side door. The officer found a green ammo canister. Inside were two plastic bags, each containing approximately an ounce of marijuana.
Sanders claimed it was for personal use. The officer stated "that it looks bad" because there were multiple other plastic bags in the canister as well.
Bond was set at $1,000. Sanders is scheduled to appear in court next on July 6.
« Back to News