News
OKWU basketball
Posted: Feb 22, 2019 5:06 PMUpdated: Feb 22, 2019 5:06 PM
OKWU Looks for Revenge Against Ottawa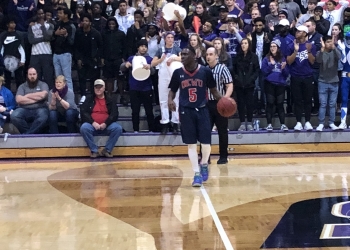 Max Gross
Oklahoma Wesleyan will have a chance to avenge a loss to Ottawa 10 days ago on a bigger stage as the Braves come to Bartlesville for the semifinals of the Kansas Collegiate Athletic Conference tournament. Ottawa outlasted the Eagles in overtime, 104-102, on Feb. 13.
Since then the No. 1 Eagles have knocked off Southwestern to clinch the conference regular season title, and then defeated Bethany in the KCAC quarterfinals on Wednesday, 91-69. OKWU plays well on its home floor with a 16-1 record this season. That includes an easy 83-66 over Ottawa in the first matchup. This will be the Eagles final home game this season no matter what the outcome is.
Eagles head coach and KCAC Coach of the Year Donnie Bostwick says the team is focused on winning its next game every time out.
OKWU is 29-2 on the season. The Eagles are essentially playing for bragging rights as they've already locked up an automatic berth to the NAIA National Tournament in Sioux Falls, South Dakota for the second consecutive season. Tipoff is set for 2 p.m. at the Mueller Sports Center. Radio coverage can be heard on Sportstalk 1500 AM—99.1 FM KPGM.
« Back to News