News
Osage County Fairgrounds
Posted: Mar 21, 2019 2:08 PMUpdated: Mar 21, 2019 2:08 PM
Roy Clark Memorial Rodeo Coming to Pawhuska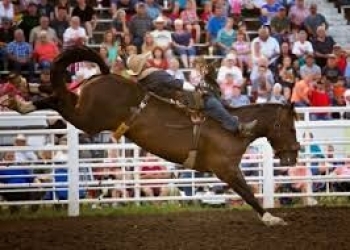 Ty Loftis
The Roy Clark Memorial Rodeo is taking place Friday, April 26 and Saturday, April 27 at the Osage County Fairgrounds in Pawhuska. Event Coordinator Denise Ward says this is a great event to be a part of.
This is the first year that the Clark name will be associated with the rodeo.
The Clark family always worked hard to raise money for children with special needs. When the Clark's weren't touring, they enjoyed going on car rides together, including trips to Pawhuska. They knew what the town had been through historically and prayed that a brighter future was on the horizon.
Barbara Clark, the wife of the late Roy Clark, had planned on taking a year off after his passing last November, but when hearing what the benefit was for and where the event was taking place, she knew it was important to help.
100 percent of the funds raised at the rodeo will go toward benefiting the children of equine therapy at the American Therapeutic Riding Center in Sand Springs. For more information, call 918-246-9450.
« Back to News