News
Sports
Posted: Jun 19, 2019 2:03 PMUpdated: Jun 20, 2019 4:17 AM
No BAAB Games Wednesday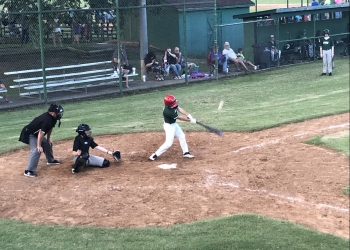 Max Gross
No games will happen on day three of the Bartlesville Area Amateur Baseball tournament. Rain halted play on day two after just one game was completed. The game that went final was Safari Smiles defeating Copan 11-10 in an elimination game. On the other side of the loser's bracket Nowata forfeited which allowed Remax to advance.
In the later slate, United Linen took a 1-0 lead on Oilfield Pipe & Supply before play was suspended in the winner's bracket game. The winner of that game clinches a spot in the finals. Safari Smiles and Remax also had just gotten underway once rain hit the area.
Play is tentatively set to resume at 6 p.m. on Thursday. Specifics on the rest of the tournament have yet to be announced.
« Back to News