News
Crime
Posted: Oct 22, 2015 2:39 PMUpdated: Oct 22, 2015 2:39 PM
Dewey Man Arrested On A Warrant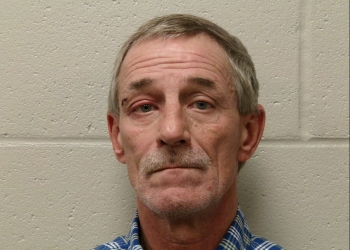 Adam Hooper
A $75,000 bond has been set for a Dewey man who was arrested on a warrant. 52-year old Chris Albert Wade is charged with assault and battery with a dangerous weapon. Washington County Sheriff deputies investigated an attack that left a man wounded during an altercation.

According to a court affidavit, back in July of this year, Wade and his girlfriend were arguing and both were drinking. A short time later, a man who was with Wade's girlfriend saw the suspect holding something shiny in his hand. Reportedly, the men got into an altercation, and that's when Wade swung at the victim cutting his neck. Wade claimed he didn't remember anything, but later found he had blood on him. Court records indicate that Wade is a convicted felon in Washington County.

Wade's next court date is October 30th.
« Back to News