News

Washington County
Posted: Jan 17, 2017 12:43 PMUpdated: Jan 17, 2017 12:43 PM
Washington County Commissioners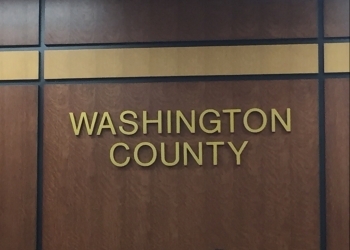 Ben Nicholas
The Washington County Commissioners met on Tuesday morning for their weekly meeting, as Monday was Martin Luther King Jr. Day.

The commissioners heard a presentation from Washington County Emergency Management Director, Kary Cox, over the Oklahoma Homeland Security Grant Program Award terms and conditions.

The commissioners also approved a claim for salary and benefits for the Washington County State Election Board Secretary for December.

During the Commissioner's Report, Cox told the commissioners that he thought the county dodged a bullet on last weekends ice storms. Cox says "We had basically zero traffic issues, and I commend that to the pro-activeness of the crews."

All other items were approved, and all reciepts were received. The Washington County Commissioners will meet again next Monday morning in the Commissioner's Meeting Room.
« Back to News