News
Crime
Posted: Jun 02, 2015 2:44 PMUpdated: Jun 02, 2015 2:44 PM
Bartlesville Man Arrested For Assault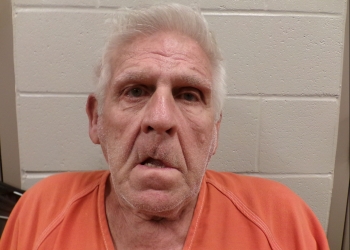 Adam Hooper
Washington County District Judge Curtis DeLapp held a probable cause hearing Tuesday afternoon for 71-year old Richard Lee Short, who was arrested for assault with a deadly weapon. Washington County Sheriff deputies were called to a home on West 670 Drive where the suspect allegedly pointed a loaded gun to a man.

According to a court affidavit, the victim told the deputies that he was sitting on his recliner when Short came into the home, pointed a gun at the man's head, and threaten to kill him. Reportedly, the victim claimed that Short accused him of not answering the phone. The affidavit states that officers smelled a strong odor of alcohol coming from Short. The suspect denied drinking during the altercation.

Short's next court date is Wednesday afternoon when charges are expected to be filed. Bond was set at $50,000.
« Back to News