News
Washington County
Posted: Oct 03, 2016 1:02 PMUpdated: Oct 03, 2016 1:03 PM
Washington County Commissioners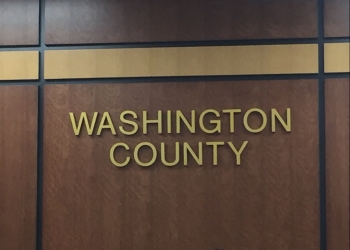 Ben Nicholas
The Washington County Board of Commissioners met at their regularly scheduled monthly meeting. Because it was the first of the month, the commissioners met at 9 in the morning instead of 9:30.

Among things discussed during the commissioners report, Commissioner Antle explained that North 3995 Road will be closed for a drainage project. Washington County Emergency Management announced after the meeting that the road between West 600 road and West 450 road would be closed for approximately 30 days for culvert replacement.

The commissioners also accepted bids for review, and awarded a bid. Bid Number 16-03 for janitorial services for Washington County Health Department received seven bids, ranging in both price and location of the companies. Bid 16-04 for a Stand-By generator system, and instillation, was awarded to Imaginous for $69,636.06.

All other items were approved, and all receipts were acknowledged as received.
« Back to News