News
Local Events
Posted: Oct 13, 2013 6:11 PMUpdated: Oct 14, 2013 10:37 AM
DA's Against DV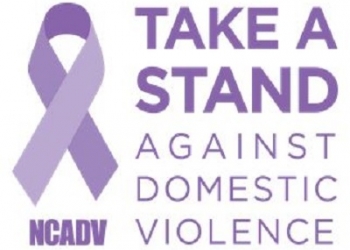 District Attorney for Washington and Nowata Counties, Kevin Buchanan along with all DAs in the state have joined with Verizon to raise awareness of domestic violence in your community. To that end, a presentation of "Telling Amy's Story", a video documentary detailing one story and the lessons learned in recognizing and helping prevent domestic violence will be shown.

A short question and answer session will follow with area Law Enforcement, Associate District Judge Russell Vaclaw and Christen Bradley of Family Crisis and Counseling Center fielding the questions. Buchanan says the purpose of the event is to help you realize the difference you can make in someone's life.
Indian Coffee Company will provide coffee and snacks for the event to be held in the Bartlesville Community Center Tuesday morning at 7:30 ending by 9:00.

You can donate your old cell phone during the event or at the Washington County Courthouse. The phones will be cleared of information and refurbished by Verizon and donated to agencies assisting those experiencing domestic violence.
« Back to News