News
U. S. Congress
Posted: Oct 17, 2013 10:48 AMUpdated: Oct 17, 2013 10:48 AM
Oklahoma's Shutdown Votes are "no"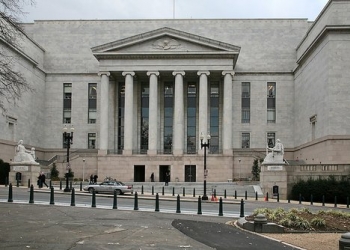 The Associated Press
Legislation to reopen the federal government and avoid a threatened national default has passed the U.S. Senate on an 81-18 vote with Oklahoma Senator Tom Coburn voting against the measure and Senator Jim Inhofe - who recently underwent heart surgery - abstaining.

The legislation that passed the Senate yesterday evening was also approved by the GOP-led House last night. Congressman Jim Bridenstine says he voted 'No' on the bill to raise the debt ceiling without any spending controls and fund the government without providing any relief to millions of Americans being harmed by Obamacare. Bridenstine's statement says the President's policy of funding all of the government or none of the government violates the principles of a representative republic and is devastating to a nation historically governed by consensus.
According to the congressman, continuing Resolutions are not the way our system is supposed to work. Under 'regular order' each major aspect of the federal government is considered separately and deliberately in appropriations bills. The House actually passed four appropriations bills in June including the Department of Defense, Homeland Security, Military Construction and Veterans Affairs, and Energy and Water Development. Senate Majority Leader, Harry Reid, refused to consider any appropriation bill.
Bridenstine commented that the bill actually made things worse because it raised the nation's debt ceiling without any controls on spending.

The legislation would permit the U.S. Treasury to borrow normally through February 7th or perhaps a month longer, and fund the government through January 15th. More than two million federal workers would be paid - those who had remained on the job and those who had been furloughed.
« Back to News