News
Nowata County
Posted: Jul 10, 2016 5:21 PMUpdated: Jul 08, 2016 5:21 PM
Commissioners To Go Over Unfinished Business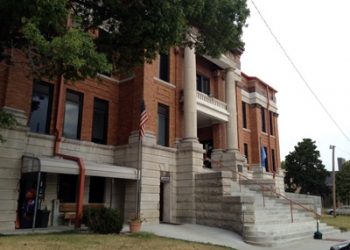 Adam Hooper
Several items are on tap for Monday's Nowata County Commissioners meeting. According to the agenda, the commissioners will go over health insurance plans. Last week, the commissioners voted to write a termination letter to their current health insurance provider and were going to shop around for a better health insurance plan. It's unknown whether or not the commissioners will select a new health insurance plan for county employees.

The commissioners will discuss the Boys and Girls Club Building. Officials from the Boys and Girls Club asked the commissioners to help finance the building. The Nowata School Board a few weeks ago approved to surplus the building. The agenda doesn't say if any action will be taken.

Monday morning's Nowata County Commissioners meeting is scheduled for 9 o'clock at the Annex Meeting Room, across the street from the courthouse.
« Back to News