News
City of Bartlesville
Posted: Oct 28, 2013 8:25 AMUpdated: Oct 29, 2013 2:08 PM
Contract Negotiations at Impasse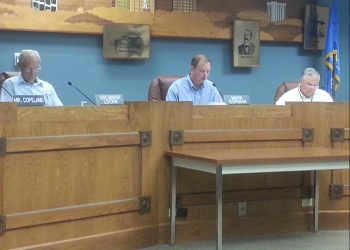 The Associated Press
An impasse has been declared in negotiations between Bartlesville and its firefighters after the sides failed to reach an agreement over pay.

Bartlesville Fire Department Capt. David Topping says the department requested a 2 percent cost-of-living increase, plus a 5 percent merit increase that was later approved for other city employees.

According to Topping the city pulled the 2 percent cost-of-living increase off the table when it offered the 5 percent merit increase. Topping says the fire department requested both increases because employees who earn top-scale wages are only eligible for cost-of-living increases, not merit increases.

City Attorney Jerry Maddux says the fire department was offered the same 5 percent merit increase accepted by the city's police officers.

An arbitration hearing is set for Nov. 26.
« Back to News