News
Crime
Posted: Jun 01, 2015 4:20 PMUpdated: Jun 01, 2015 4:20 PM
Bartlesville Man Arrested For Burglary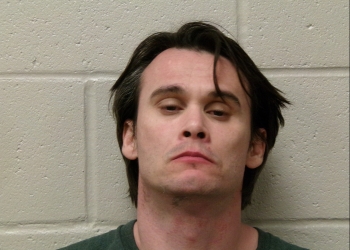 Adam Hooper
A $50,000 bond has been set for a Bartlesville man who allegedly broke into an apartment. 35-year old William Dewey Smith is charged with second degree burglary and public intoxication. Bartlesville police were called to investigate a possible burglary at an apartment located in the 4700 block of SE Adams Blvd.

According to a court affidavit, a woman told officers she noticed her door slightly opened, the bathroom and bedroom lights on, and the balcony door opened. As she approached the balcony door, a man walked into the apartment from the balcony and was told to get out. Reportedly, the police found the suspect a short distance from the apartment and the victim identified Smith as the suspect. Officers noticed Smith had watery red eyes, slurred speech, and was stumbling around. Court records indicate that Smith has a prior in Washington County back in 2001.

Smith's next court date is June 19th.
« Back to News