News
Local News
Posted: Oct 31, 2013 3:34 PMUpdated: Oct 31, 2013 3:56 PM
Safe Trick-or-treating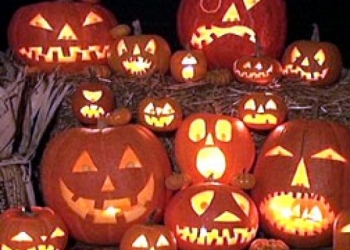 Looking for a safe place to take your kids to do your Trick-or-treating? No need to look too far away. In the area there are at least five trunk-or-treat type events going on. One of them is at the Sooner Junior Miniature Golf Course this evening from 6-10. When asked why it is important to have this type of event, Jim Welch, manager of Sooner Junior, said its about safety and family fun.
Welch went on to say that the number of safe trick-or-treat events show how much the community cares.
Events this evening include Nowata's Downtown trick-or-treat from 3-5, Virginia Avenue Baptist Church and Oak Park United Methodist Church hosting Trunk-or-treat events from 6-8, First Wesleyan Church's Hallelujah Carnival from 6:30-8:30, and of course the Downtown Kiwanis Club Halloween Bash at Sooner Junior from 6 until 10. For more information about any of these events, click here.
« Back to News