News
Crime
Posted: Nov 05, 2015 12:00 AMUpdated: Nov 05, 2015 3:28 PM
Bartlesville Man Arrested On Marijuana Charges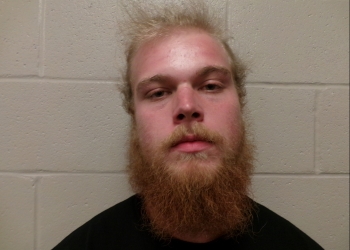 Adam Hooper
A $20,000 bond has been set for a Bartlesville man who allegedly was caught with having illegal drugs. 21-year old Anthony William Hennesy is charged with possession of marijuana with the intent to distribute, possession of marijuana without tax stamp affixed, and possession of paraphernalia. Bartlesville police received complaints about possible drug activity at Marcos Pizza parking lot in the 3900 block of SE Frank Phillips Blvd.

According to a court affidavit, officers went the scene and saw the suspect get out of his vehicle and quickly went inside the restaurant. The police noticed Hennesy's behavior change. Reportedly, the police searched the suspect's vehicle and found marijuana, digital scale, rolling papers, and illegal pills.

Hennesy's next court date is November 20th.
« Back to News