News
Federal Court
Posted: Jan 15, 2014 7:20 AMUpdated: Jan 15, 2014 7:20 AM
Federal Judge Rules on Gay Marriage in Oklahoma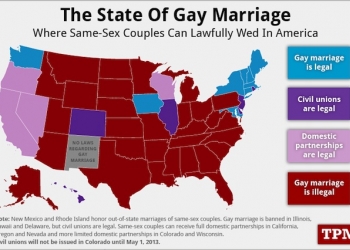 The Associated Press
A federal judge has struck down Oklahoma's gay marriage ban, ruling that it violates the U.S. Constitution.

U.S. District Judge Terrence Kern handed down the ruling Tuesday in a lawsuit filed by two same-sex couples. Kern's ruling was immediately stayed pending appeal, meaning gay marriages won't immediately happen in Oklahoma.

The gay couples had sued for the right to marry and to have a marriage from another jurisdiction recognized in Oklahoma.

Kern ruled on a constitutional amendment approved by Oklahoma voters in 2004 that says marriage in the state shall consist only of the union of one man and one woman. He said it violates the U.S. Constitution's equal protection clause.

Speaking on a KWON Community Connection, Oklahoma Attorney General Scott Pruitt says states traditionally have had the right to define marriage but the ruling is an attempt to give that power to the Federal government.

Pruitt says the Supreme Court had a chance to do that last year but it instead affirmed the state's right.

Pruitt says the controversy will likely go to the high court.
« Back to News