News
City of Bartlesville
Posted: Jan 15, 2014 9:21 AMUpdated: Jan 15, 2014 9:21 AM
Sales Tax Report Disappointing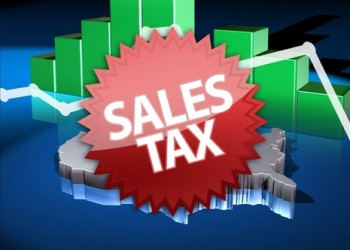 The City of Bartlesville received $1,480,161 in sales tax revenue from the State of Oklahoma in the month of January. The dollars are derived from the City's 3% sales tax for sales occurring mostly in the last half of November and estimated sales for the first half of December. The January receipts represent a 2.11% decrease year over year when compared to sales tax revenues from last January. For the fiscal year to date, the City of Bartlesville's sales tax revenue has decreased by .53% from the same 7 month period of last year.

Bartlesville City Clerk and Finance Director Mike Bailey says unfortunately, the City's sales taxes through the first part of the holiday shopping season have shrunk from the same period last year. Amounts received by the City in January and February are typically the two largest sales tax checks of the year, so declines in this period are magnified. If the City's sales tax receipts finish the year on their current pace of a .53% decline, then the City's sales tax revenue will fall over $230,000 short for the fiscal year. Bailey says the City's leadership is looking at areas in which to cut costs in a pro-active manner in the event that the scenario continues to play out.

Bailey says at the same time, the city will also consider other scenarios to determine the most likely outcomes. For instance, if sales tax grows at 1% for the rest of the year, then it will finish the year short over $120,000, and if it grows at 2% then Bartlesville will only be short by about $50,000. In order to finish at budget, Bailey reported that sales tax will need to grow at about 2.85% for the rest of this year, and given the inconsistency and uncertainty of recent trends, that amount of growth appears unlikely. However, during this time of year, a single great month can turn all of these scenarios upside down, but until that occurs, the City's Council and management will continue to plan appropriately.
« Back to News