News
Local News
Posted: Jan 24, 2014 10:47 AMUpdated: Jan 24, 2014 2:47 PM
Mulva Foundation Donates to The University of Texas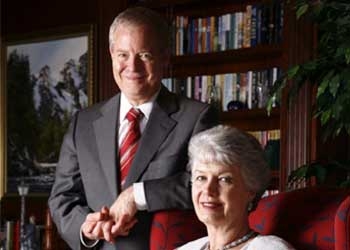 The Mulva Family Foundation has made a $60 million, multiyear pledge to The University of Texas at Austin to support the McCombs School of Business and the Cockrell School of Engineering.
The Houston-based foundation's donation is one of the largest cash pledges made during the course of the Campaign for Texas and provides additional momentum to the campaign as it approaches its conclusion later this year. With this pledge, the campaign is now poised to exceed $2.7 billion in donations, well on its way to the university's $3 billion goal. $20 million of the gift will go toward the construction of the university's Engineering Education and Research Center, which will include the James J. and Miriam B. Mulva Conference Center and Auditorium when it is completed in 2017.
The donation continues the Mulva family's philanthropic moves. Earlier this month, the Bartlesville Regional United Way announced a $100 thousand donation. ConocoPhillips matched the donation by the retiree and the $200 thousand was credited for putting the United Way over its goal. Executive Director Jody Burch commented that the Mulva's funds were the largest donation in the history of the Bartlesville United Way.
(Photo Courtesy of The University of Texas at Austin & the M.D. Anderson Cancer Center and was taken by John Everett)
« Back to News