News
Politics
Posted: Jan 29, 2014 7:01 AMUpdated: Jan 29, 2014 7:01 AM
Bridenstine Won't Run for Senate Seat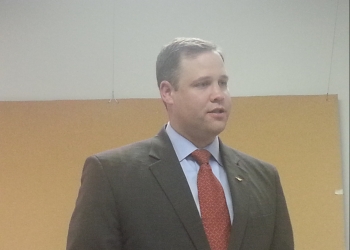 First District Oklahoma Congressman Jim Bridenstine has settled the question of whether or not he will run for Senator Tom Coburn's senate seat. Bridenstine sent an e-mail Wednesday morning saying that he has been honored and overwhelmed by encouragement to succeed him as Oklahoma's senator.
After giving this matter serious consideration and prayer, Bridenstine and his family have decided he will not to run in the special election to complete Dr. Coburn's term.
Brindenstine thanked his faithful supporters who have provided so much encouragement. He says their extraordinary outpouring of support strengthens his resolve to continue his efforts in the U.S. House of Representatives.
« Back to News