News
Local News
Posted: Jan 30, 2014 8:44 PMUpdated: Jan 30, 2014 8:44 PM
Academic Standards Road Rally Visits Bartlesville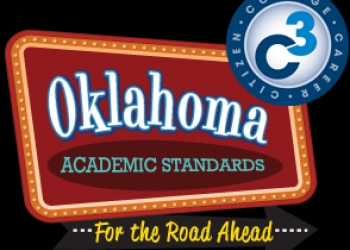 Oklahoma State Superintendent Janet Baressi brought her Academic Standards Road Rally to Bartlesville Thursday night. The road show is a presentation that explains the Oklahoma Academic Standards. One topic emphasized was that although the standards are set by the state, what is actually taught in class, the curriculum, is set by each school district. Another emphasis was on the standards building on each other like a staircase. An example was given starting in kindergarten and building through the sixth grade. Superintendent Baressi said after the event that its pupose is to help parents better understand how the system works and encourage them to find out more.
To hear the entire road show click here.
For more information about Oklahoma's Academic Standards, click here.
« Back to News