News
Local weather
Posted: Feb 04, 2014 9:29 AMUpdated: Feb 04, 2014 9:29 AM
Street Crews are Treating the Roadways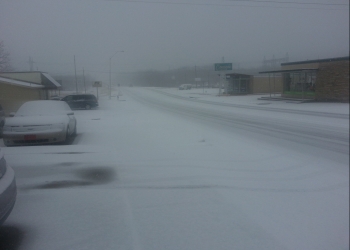 Washington County and the City of Bartlesville have trucks out working on the roadways. City Manager Ed Gordon says city crews went on the overtime 12-hour shift schedule Tuesday morning. He says there are five trucks out spreading a sand and salt mixture.

Gordon says if you come up behind one of the street vehicles you should give them plenty of room. He asks you to observe the sign on the back of the vehicle and give the crew a 250 foot interval.
We have a list of weather related announcements for closings and postponement. You can check the list online at www.bartlesvilleradio.com. You'll find the list under the news pull-down on the home page.
« Back to News