News
Washington County
Posted: Feb 06, 2014 9:23 AMUpdated: Feb 06, 2014 9:23 AM
Flu Death Reported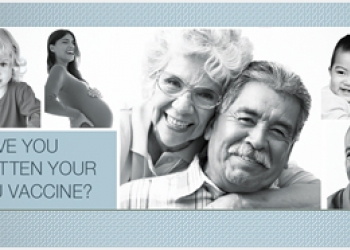 The Washington County Health Department has announced the first reported flu death this flu season in Washington County. There were eight newly reported flu-associated deaths in the state during the last week in Comanche, Craig, Creek, Custer, Pittsburg, Tulsa and Washington counties, bringing the total deaths to 33 statewide this flu season.
The Oklahoma State Department of Health reports an additional 156 influenza-associated hospitalizations, bringing the total number of flu-related hospitalizations in the state to 975 this flu season.
According to Administrative Director of the Washington County Health Department, Mary Beth Murray, the spread of influenza is occurring statewide, so if you haven't already, now is the time to get your flu vaccination. Murray says it may take up to two weeks for the vaccine to become fully effective, but Oklahoma's flu season can extend into the spring, so it is not too late to be protected.
A yearly flu vaccination is recommended for everyone 6 months and older. Vaccination is especially important for those persons at high risk from flu complications. That includes people 50 years of age and older, young children, persons with chronic lung disease (such as asthma and COPD), diabetes (type 1 and 2), heart disease, neurologic conditions, other long-term health conditions, and pregnant women.
Flu vaccine is available at the Washington County Health Department. Please call for an appointment at 918-335-3005.
« Back to News