News
Local Schools
Posted: Feb 07, 2014 12:27 PMUpdated: Feb 07, 2014 12:27 PM
Bartlesville Schools Schedule Make-Up Days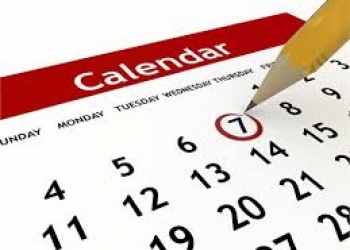 Winter storms and cold temperatures have been a frequent occurrence in Bartlesville this winter season. As a result, the Bartlesville Public School District has been forced to cancel school on several occasions.
Bartlesville Public Schools have lost six school days so far this school year due to inclement weather. Four inclement weather days were built into the district's calendar for 2013-14, meaning two days will now have to be made up. The last day of school was originally scheduled for Thursday, May 22. However according to Community Relations Director Chris Tanea, as it currently stands, the last day of school is scheduled for Tuesday, May 27th. Based on the current schedule, school will be closed on Monday, May 26 in observance of the Memorial Day holiday.
If it becomes necessary for school officials to take additional inclement weather days, there is a plan in place to make up the missing days. Bartlesville schools would adjust their schedule depending on the number of additional days that are needed. For example, if students only take one additional snow day then the last day would be held on May 28, if two additional days are used, then the last day would be held on May 29th and so forth.
Superintendent of Schools, Dr. Gary W. Quinn says closing school is always one of the hardest decisions he has to make. Quinn says obviously, we never want to close school but the safety of students and staff is the number one priority and that is why he ultimately makes the decision to close school during inclement weather.

Check out the school distrrict calendar online.
« Back to News