News
Local Schools
Posted: Feb 17, 2014 10:15 AMUpdated: Feb 17, 2014 10:15 AM
School Board to Award Contracts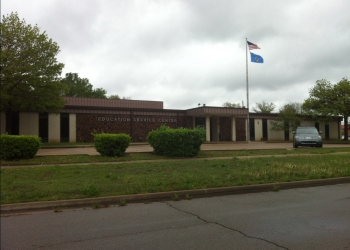 Bartlesville School Board members Doug Divilbiss and Scott Billger will take the oath of office at the beginning of tonight's board meeting. Divilbiss and Bilger were unopposed for re-election to the board. The board will then select a President, Vice-President/Deputy Clerk, and Clerk for 2014.
The Spotlight session of tonight's board meeting will focus on U.S. Senate Youth Program Delegate, Gloria Tso and Alternate Delegate Otuoze "K. C." Balye. Archetect, Scott Ambler will update the board on construction work at district facilities - particularly items funded by the 2013 bond issue. The board plans to award six bid packages during the meeting and accept a Guaranteed Maximum Price for the Bartlesville High School 9th Grade Center and Classroom Addition proposed by Nabholz Construction.
Tonight's board meeting is set for 5:30 at the Education Service Center.
« Back to News