News
City of Bartlesvile
Posted: Feb 17, 2014 10:40 AMUpdated: Feb 17, 2014 10:40 AM
City Council Schedules Four Hearings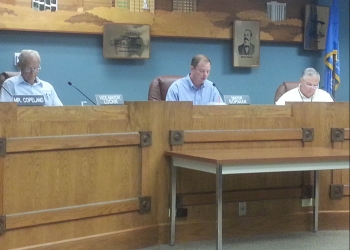 The Bartlesville City Council will declare two parcels of property as surplus Tuesday night. The agenda for the meeting calls for the council to declare city-owned property north of 8th Street, between Armstrong and Jennings as surplus. The Council also will declare property on the southeast corner of Frank Phillips Blvd and Dewey Avenue - known as Centennial Plaza - as surplus. The BRTA will be directed to market both parcels in a manner consistent with its trust indenture.
Four public hearings are on the agenda. The council will hear public comment on a rezoning application from John Lard to re-zone property at 107 E. Adams Road from C2 (Neighborhood Shopping District) to C3 (Major Shopping District) with a supplemental designation of Planned Unit Development. Once complete the council will hear comment on request to de-annex 83 acres west of Mountain Road and south of County Road 2100. Public Comment is expected on a petition to annex a 25 acre tract south of County Road 3-thousand and west of U. S. 75. The final hearing will take comments on an application from Bullseye Energy and Gary and Pamela Brown to re-zone the same piece of property from Residential Agriculture to C5 (General Commercial). President of the Bartlesville Development Corporation, David Wood will go before the council with a recommendation to provide up to 36 thousand dollars from the Economic Development Fund for a water infrastructure extension for a Dollar General Store to be located at County Road 3-thousand and U. S. 75.
Tuesday night's council meeting is set for 7 o'clock at the City Center Building.
« Back to News