News
Cherokee Nation
Posted: Jul 03, 2014 5:57 AMUpdated: Jul 03, 2014 5:57 AM
Cherokee Radio Program Celebrates Anniversary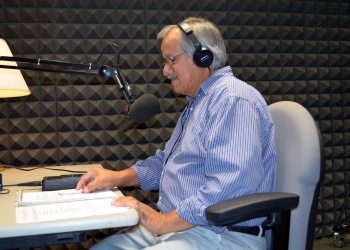 Charlie Taraboletti
The only radio program in Oklahoma to air in the Cherokee language is marking its 10-year anniversary

"Cherokee Voices, Cherokee Sounds" is an hour-long program in both the Cherokee and English languages and includes Cherokee music, interviews with elder speakers and information about tribal community news.

It debuted in 2004 and continues to expose the Cherokee language and culture to people around the world.

The radio program airs on five stations within the Cherokee Nation's tribal jurisdiction and can be heard on KWON Sunday mornings at 9.
« Back to News