News
Pawhuska
Posted: Jul 03, 2014 11:45 AMUpdated: Jul 03, 2014 11:45 AM
Pawhuska Man Pleads Guilty To Rape and Kidnapping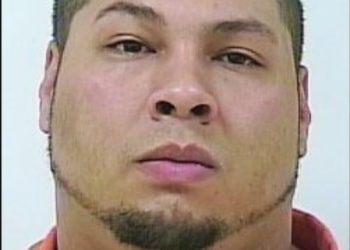 Colton Scott
A 28-year-old Pawhuska man who recently pled guilty in Osage County District Court to raping and kidnapping a former girlfriend will be sentenced in August.
On June 20, Christopher Beatty Harris pled guilty to one count of first-degree rape and one kidnapping charge involving the 25-year-old Pawhuska woman.
As part of a plea deal, the state dismissed five other charges of rape and domestic assault and battery that had previously been filed against Harris for incidents that occurred in April 2013.
Reportedly, he agreed to a five-year prison term as well as a 15-year sentence suspension.
Harris has been jailed on a $220,000 bond since his preliminary hearing in September.
Sentencing has been set for Aug. 29 .
« Back to News