Sports » Latest News
Dewey Basketball
Posted: Jan 10, 2019 10:30 PMUpdated: Jan 10, 2019 11:31 PM
Dewey Hosts Caney Valley for Homecoming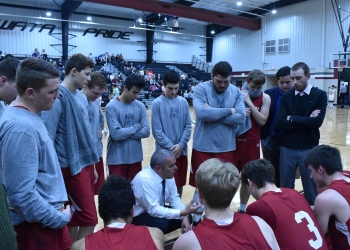 An enticing battle between two are teams is set for Friday night as Dewey hosts Caney Valley.
The Doggers are 2-7 overall but have won two of their last three games. On Tuesday night, Dewey squeaked one out over Chelsea, 46-45. The Doggers have leaned heavily on junior Cayden Baughn who has averaged 29 points per game in the last three games. Dewey head coach Lance Knight says Baughn has made a huge leap this season.
As for the Trojans, a hot start has cooled off a bit recently. The Trojans started out the year 6-1 but have lost four straight games since then including a 74-20 walloping at the hands of sixth-ranked Oklahoma Union on Tuesday.
Caney Valley head coach Tug Brinker says playing better defense will be the key for the Trojans to break this slump.
Caney Valley has held five different opponents under 50 points this season. Tipoff for the Doggers homecoming game is set for 8 p.m. Radio coverage can be heard on KRIG 104.9 FM.
« Back to Sports