Sports » Latest News
Dewey football
Posted: Oct 11, 2018 4:14 PMUpdated: Oct 12, 2018 9:02 AM
Dewey Hosts Kiefer for Homecoming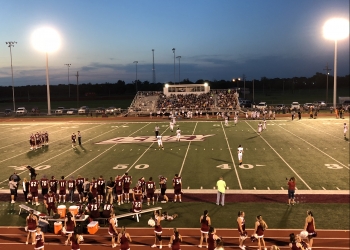 The Dewey Bulldoggers have a must-win ballgame as they host on Kiefer for homecoming in week seven of the high school football season. The Doggers enter at 1-5 as do the Trojans. Both teams are fighting to stay relevant in a challenging 2A district 3.
Dewey is still searching for its first district win of the season. The Doggers have struggled in district play having won just one of nine district contests dating back to the 2017 season.
Dewey head coach Tyler Caid has tried to lighten the load on his players during the week of practice as the season has continued.
Despite the blowout loss to Beggs last week Caid says morale is high with the Doggers as they approach the stretch run of the season. In last week's game Caid says the play of the defense was solid against the top-tier athletes that Beggs brought to the table. The head coach accentuated the front seven's play last week. However, this week he expects big things from the secondary, one member in particular has stood out in practice.
Homecoming festivities get underway at 6:30 p.m. from Bulldogger Stadium. Radio coverage can be heard starting at 6:45 p.m. at KRIG 104.9 FM.
« Back to Sports