Sports » Latest News
Dewey Baseball
Posted: Jan 12, 2019 4:58 AMUpdated: Jan 12, 2019 5:58 AM
Doggers Drop Close One to Caney Valley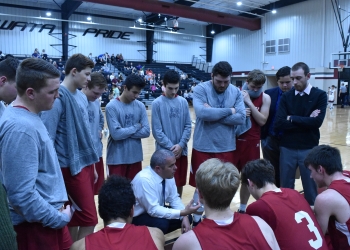 Caney Valley outlasted Dewey in an epic duel on Friday night. The Trojans came away with the 60-57 win to end a four-game losing streak. The Doggers had a chance to tie in the final seconds after a Caney Valley turnover, but Kale Carner's three-pointer after the buzzer rimmed out.
The Doggers closed a 13-point second half gap in the contest. This and-one bucket from Hayden Thornton help Dewey in the comeback process.
Thornton finished with 12 points. Dewey was led in scoring by Caden Baughn who had 24 points, topping 20 for the fourth consecutive game. The Dewey defense in the fourth quarter forced several misses allowing itself to hang around in the game.
Caney Valley saw tremendous efforts from freshman Daniel Barham and senior Chirstian Colbert who combined for 41 points in the Caney Valley victory.
Dewey falls to 2-8 after the homecoming loss. Caney Valley moves to 7-5 on the year.
« Back to Sports