Sports » Latest News
Sports
Posted: Jun 27, 2019 7:06 AMUpdated: Jun 27, 2019 8:06 AM
More Details on Tucker Playing in Sweeden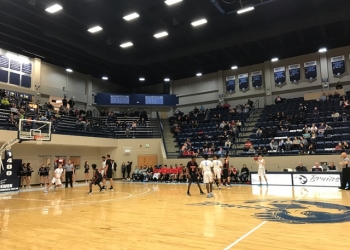 A few more details have emerged about former Bartlesville Lady Bruin basketball standout Hailey Tucker's venture into professional basketball.
Tucker will play for the Visby Ladies in Sweden. Tucker has signed a one-year contract with Visby, which begins in September and continues through the end of the playoffs in May of 2020.
Visby plays in the highest basketball league in Sweden and they will be playing their 36th season of professional basketball when the 2019-20 season tips off.
This past season, Visby missed the playoffs for the first time since 2009-10, but they've began restocking their roster with American signings like Tucker's and Alexa Middleton from Iowa State.
« Back to Sports