Sports » Latest News
Posted: Jan 13, 2018 6:12 AMUpdated: Jan 13, 2018 7:12 AM
Split Night at the UMAC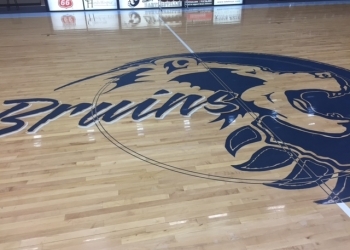 Bartlesville High basketball had another split night at Union on Friday.
The Lady Bruins won, while the Bruin boys lost their third straight.
On the girls side – BHS struggled a bit, but still won by 22-points, 55-33. The Lady Bruins trailed early, but batled back and led by as many as 14-points in the second quarter. They took an 11-point lead into halftime.
That was when things got interesting. Union cut the Bartlesville lead down to three multiple times in the third quarter, as Bartlesville failed to get a field goal until the final minute of the period. The Lady Bruins scored five points in the final 47 seconds of the third to extend their lead out to eight and never looked back.
Bartlesville would hold Union scoreless in the fourth quarter, BHS ended the game on a 19-0 run. Jena' Williams finished the game with 24 points. Shoemaker added in 11. The Lady Bruins are still undefeated at 11-0 and will take on a top-10 team in Owasso on Tuesday.
On the guy side, the Bruins hung around early, but turnovers led to Union building a 15-point halftime lead, and the Redskins would cruise the rest of the way. Union won it 76-56.
The Redskins led by 31 points at the end of the third quarter. BHS would outscore Union 25-14 in the fourth quarter. This and-one from senior guard Jake Bilger was one of the highlights on the evening.
Andrew Gronigan led BHS with 25 points, 14 in the fourth quarter. Jaylin Oliver had 11. The Bruins fall to 4-7.
We will have more on the double-header against Owasso on Tuesday early next week.
« Back to Sports