News
City of Bartlesville
Posted: Jun 06, 2023 12:33 PMUpdated: Jun 06, 2023 9:13 PM
Ickleberry Selected as BPD Chief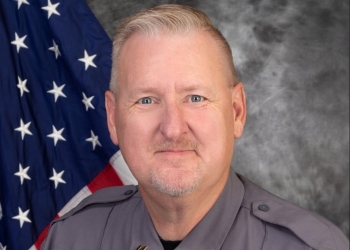 Nathan Thompson
Bartlesville Police Department Deputy Chief Kevin Ickleberry has been selected as police chief, the city announced Tuesday.
The move comes following the promotion of former chief Tracy Roles, who was promoted to assistant city manager last month.
Chief Ickleberry began his law enforcement career with the city of Bartlesville as a reserve officer in October 1989. He moved to the Washington County Sheriff's Office in January 1995, where he served as a deputy sheriff until December 1995.
He was hired as a BPD patrol officer Dec. 4, 1995, and moved to the Criminal Investigations Division as a detective in May 2001. He earned the rank of sergeant in May 2006 and served in that capacity in CID until 2009, when he was promoted to the rank of lieutenant.
He was assigned to the Services Division in 2011 until October 2018, when he was appointed as captain of the Special Operations Division. He was named deputy chief in January of this year.
Ickleberry holds several accreditations in police work and leadership, including his attendance at the FBI LEEDA leadership institutes in 2019 and 2020, the University of Louisville, Southern Police Institute-Louisville, Ky., in 2021, and the Oklahoma Association of Chiefs of Police training in 2017.
« Back to News