News
News
Posted: Sep 18, 2023 6:53 PMUpdated: Sep 18, 2023 6:53 PM
Dewey Public Works Authority Shares Update on Water Supply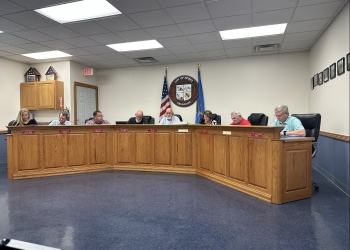 Chase McNutt
The Dewey Public Works Authority met directly after the City Council Monday night and followed suit on also being a short meeting. Again, it was Kevin Trease who gave the update who said he had some 'good news and some bad news.'
The first update was on the new trash truck that Dewey was supposed to be receiving soon but, due to the united auto workers strike, the city will not be receiving the truck until January of 2024.
The other bad part of the update revolved around the city water supply.
The Public Works Authority will meet again directly after the City Council meeting on Oct. 2nd.
« Back to News