News
Crime and Courts
Posted: Oct 02, 2023 3:06 PMUpdated: Oct 02, 2023 3:06 PM
Nowata woman pleads guilty to accidentally killing her daughter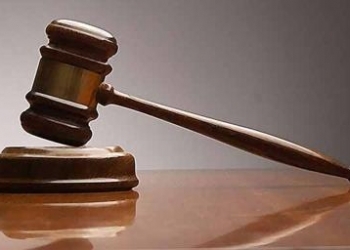 Nathan Thompson
A Nowata woman pleaded guilty in federal court to involuntary manslaughter in Indian Country, announced U.S. Attorney Clint Johnson.
Amanda Myrene Fields Moffett, 43, a Cherokee citizen of Nowata, pleaded guilty to involuntary manslaughter in Indian country for shooting and killing her daughter while attempting to shoot a stray dog.
After sunset on Oct. 5, 2018, Moffett's daughter told her that a stray dog was attacking kittens outside.
Moffett admitted she stepped out onto her front porch and discharged a handgun into the dark yard at what she believed was the stray dog. Moffett further admitted that she did not confirm that her daughter was out of her line of fire.
Moffett faces a maximum of eight years in federal prison. A date for sentencing has not been set. A federal district court judge will determine any sentence after considering the U.S. Sentencing Guidelines and other statutory factors.
Moffett will remain on conditions of supervised release until sentencing.
The Oklahoma State Bureau of Investigation, FBI and Nowata County Sheriff's Office conducted the investigation.
« Back to News