Sports » Latest News
Sports
Posted: Mar 16, 2023 8:36 AMUpdated: Mar 16, 2023 9:37 AM
Area College Athlete Check-In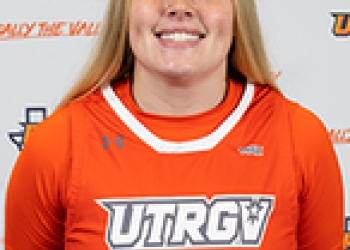 We have talked about a few of them, but some former local athletes continue to do well at the next level in a variety of different sports, here are a few of the highlights from the 2022-23 season so far.
This list is not comprehensive
Former Bartlesville Lady Bruin basketball star Jena' Williams wrapped up her junior season at the University of Texas Rio Grande Valley, at the NCAA D-I level. Williams played in 30 games with the Vaqueros.
She averaged 3.7-points and 3.0 assists per game at nearly 22-minutes per contest. Williams will have one more year of eligibility because of COVID-19. UTRGV went 12-18 this past season.
Another former Bruin basketball star in Barron Tanner wrapped up his collegiate career with a final season at East Central this past winter in the NCAA D-II ranks.
Tanner did well. He played in 28 games and started 20, while scoring 8.9-points-per-game. Tanner transferred to East Central from Salem University.
Former Oklahoma Union Cougar basketball player Jace Hollingshed played in 17 games at the University of Science and Arts of Oklahoma this winter. Hollingshed started two games and averaged six-minutes per game.
And former Bruin baseball star Jakob Hall has continued to be Oral Robert's Friday starter, a big-time spot for the sophomore.
Hall recently went seven innings in a game against Dallas Baptist. He gave up two runs on seven hits. Hall tallied eight strikeouts and one walk. He has a 4.7 ERA through four starts.
« Back to Sports