News
News
Posted: Mar 21, 2016 2:35 PMUpdated: Mar 21, 2016 2:35 PM
Libertarian Party Now Recognized in Oklahoma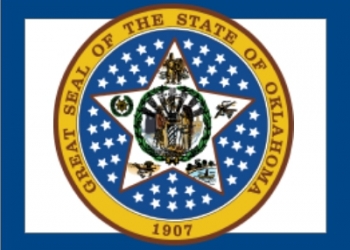 Bill Lynch
The Oklahoma State Election Board Secretary Paul Ziriax announced Monday afternoon that Oklahoma will now recognize the Libertarian Party. State Election Officials approved the addition of the Libertarian Party after petitioners submitted 42,182 signatures, of those, 30,517 were deemed valid. The minimum number needed to certify a new party was 24,745.
Secretary Paul Ziriax said what this now means for Oklahoma voters.


Anyone who is currently registered to vote and wishes to change their affiliation must do so by March 31 for the change to be processed before the November General Elections. The Libertarian Party has also notified the State Election Board Secretary that it will allow registered Independents to vote in its primary and runoff primary elections.
Those who would like to change their affiliation or register as new voters in the Libertarian party must fill out and return a Voter Registration Application Form, which can be downloaded at www.elections.ok.gov.
Forms are also available in person at county election boards, tag agencies, public libraries and other locations.
« Back to News