Wedding & Engagements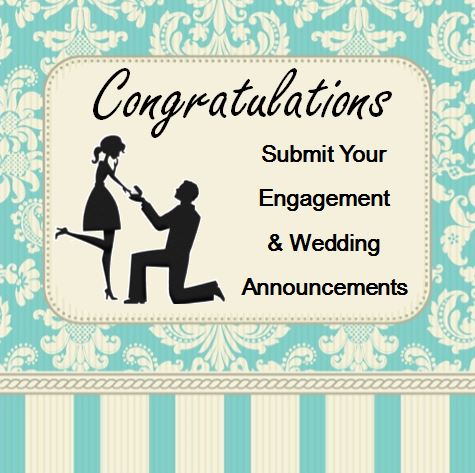 Congratulations on your Engagement or Wedding! We would LOVE to have you submit information to be published on our website.
Simply click here: Engagement or Wedding... You may also submit a picture too! (We retain the right to edit information.)
The 2016 Annual Spring Fashion & Bridal Expo has came & gone for this year, but see our event website for local event vendors and contact information, CLICK HERE.