News
Local News
Posted: Jun 27, 2016 11:56 AMUpdated: Jun 27, 2016 12:02 PM
Bill Beierschmitt to Retire From RSU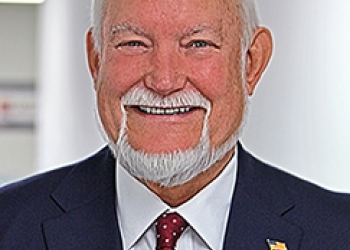 Miles Mooreland
Longtime patron of Bartlesville education, Bill Beierschmitt, will retire from Rogers State University on the first of August.
Beierschmitt has served as Provost and C.O.O. Of RSU Bartlesville since 2005.
Beierschmitt has lent his leadership to Bartlesville for over 40 years, working as a pillar of our education system. Prior to his position at the helm of RSU, the Oklahoma State Graduate had numerous educational careers.
Beierschmitt taught and coached multiple sports at both Dewey and Sooner High School. Then, he became a principal for Madison Middle School, Bartlesville Mid-High School, and Sooner High School. He went on to be Superintendent of Bartlesville Public Schools from 1996 to 1999.
As Beierschmitt inches closer to his last month at Rogers State, he mulls over his post-retirement plans.

In addition to United Way, he will remain as president and board member for the Bartlesville Lowe Family Young Scholars Program as well as the Bartlesville Lincoln Elementary School Scholarship Fund.
« Back to News