News
Crime
Posted: Mar 20, 2017 2:57 PMUpdated: Mar 20, 2017 2:57 PM
Bricker Preliminary Hearing Set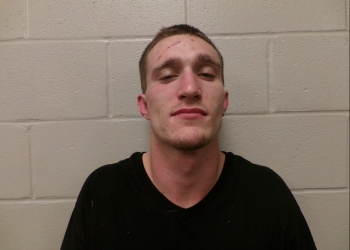 Adam Hooper
A March 23rd preliminary hearing is scheduled for a Dewey man who is facing drug violations. 23-year old Dakota Scott Bricker is charged with trafficking in methamphetamine, acquire proceeds from a drug activity, and obstructing an officer. Last month, Bartlesville police conducted a traffic stop in the 200 block of North Santa Fe where a car had a brake light not working.

According to a court affidavit, a K-9 showed a change in behavior when the dog sniffed out drugs. The suspect took off running on Santa Fe and was caught a short time later. The authorities found a bag of hydrocodone and a bag of 44 grams of meth. Bricker's wallet had over $3,500 in cash and numerous cards with the suspect's name on them.

Bond remains at $150,000.
« Back to News