News
State of Oklahoma
Posted: May 17, 2017 11:27 AMUpdated: May 17, 2017 11:27 AM
Oklahoma Attorney General Leads Special Olympics Torch Run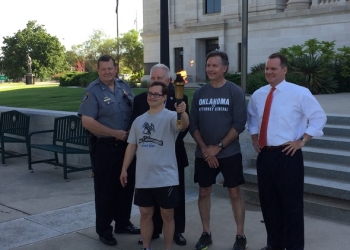 Ben Nicholas
Oklahoma Attorney General Mike Hunter led a group of more than 20 runners and supporters from the Attorney General's Office during the 2017 Law Enforcement Torch Run to benefit Special Olympics Oklahoma this morning.

Attorneys, investigators, agents and support staff with the Attorney General's Office joined dozens of law enforcement officers, volunteers and other supporters during the Oklahoma City leg of the torch run, which is one of 13 different relay runs from across the state that help begin the Special Olympics Oklahoma Summer Games each year.

The runners departed from the Oklahoma City Police Department and ran with the Flame of Hope to the Oklahoma Judicial Center on Lincoln Blvd. After the ceremony, runners began carrying the flame another 63 miles from Oklahoma City to Stillwater to officially begin the Special Olympics Summer Games taking place today through Friday.

According to its website, the Law Enforcement Torch Run of Oklahoma started in 1986 and has over 170 participating agencies that help raise money and awareness for Special Olympics Oklahoma.

Each year, hundreds of law enforcement personnel and supporters join the run from 13 different locations across the state to carry the Flame of Hope to Stillwater to light the Summer Games Cauldron, beginning the annual event.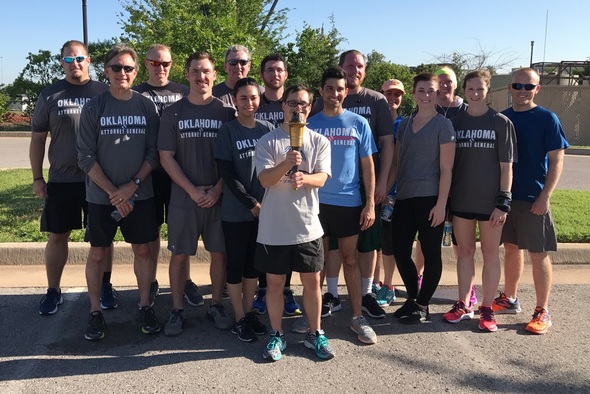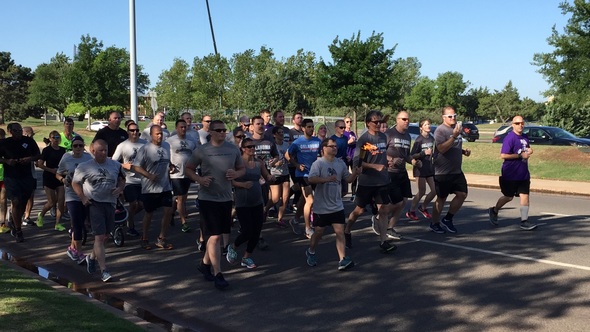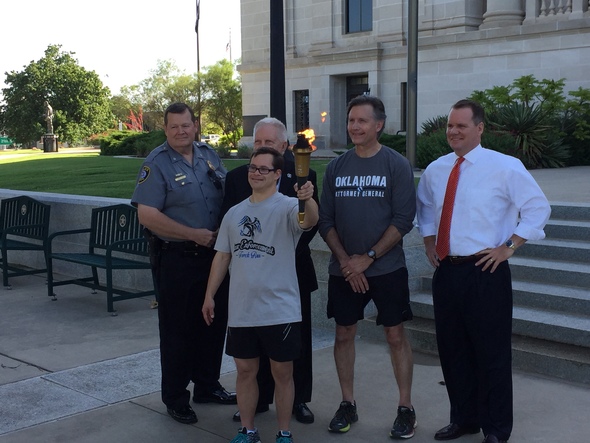 « Back to News