News
Bartlesville
Posted: Jan 05, 2018 1:25 PMUpdated: Jan 05, 2018 1:25 PM
County Assessor Takes on the Sky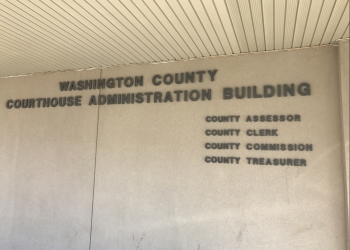 Garrett Giles
Two contracted companies improve efficiency in the Washington County Assessor's Office. According to County Assessor Todd Mathes, the Assessor's Office has contracted with Pictometry, and with Total Assessment Solutions Corp based out of Glenwood, Arkansas.
Pictometry will ensure that less time is spent on the road to find new improvements built in the rural areas of Washington County. Mathes says that the county can see the additions that have been made to rural homes that haven't been checked-in with the Assessor's Office.
Pictometry will take aerial orthographic images of the entire county. Flights will start this month for the first time in three years.
On the other hand, Total Assessment Solutions Corp will perform the county's oil and gas assessments as well as the offices real estate visual inspections.
« Back to News