News
City of Bartlesville
Posted: Aug 30, 2018 3:36 PMUpdated: Aug 31, 2018 1:08 PM
Tracy Roles Hired as New Chief of Police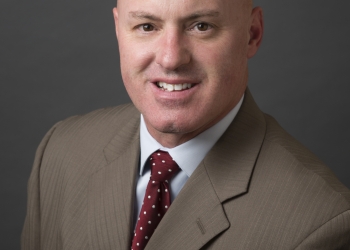 Max Gross
The City of Bartlesville announced through a press release Thursday that Tracy Roles has been hired as the new Bartlesville Police Chief.
Roles, the current police chief in Anadarko, Oklahoma was the top candidate out of more than 30 people who interviewed for the position after Tom Holland retired from the post earlier this summer. He will officially take over the position on October 1.
Roles has more than nine years of experience in a management and supervisory role as Anadarko Police Chief. He also served previously as facility director and warden of the Tulsa Transitional Center and deputy coroner/chief of investigations with the Weld County Coroner's Office in Greeley, Colo.
The final candidates completed extensive interviews with a panel comprised of City management and Human Resources personnel as well as law enforcement officials from outside the immediate community.
City Manager Mike Bailey says Roles is the right fit for BPD, but he wants to thank all candidates who went through the process.
Roles said he and his family are looking forward to becoming a part of the Bartlesville community.
« Back to News