News
Bartlesville
Posted: Mar 07, 2019 2:11 PMUpdated: Mar 07, 2019 2:11 PM
Ranch to Host Elder Care Event One Last Time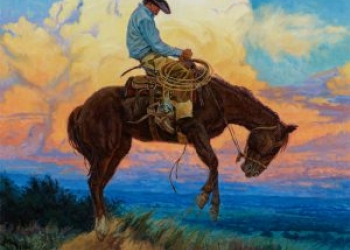 Garrett Giles
Washington County Elder Care announces the date for their 21st Annual The Good, The Bad and The Barbecue event at the Mullendore Cross Bell Ranch.
Administrative Director Jennifer Ennis said Thursday that this will be the last year the barbecue will be held at the ranch. That does not mean that this is the final year for the barbecue though, Ennis said. The barbecue will take place next year but in a different location. Ennis said if you have been dragging your feet to come to the barbecue over the years, now is the time to come out to the Mullendore Cross Bell Ranch for the event.
Ennis said for 21-years The Good, The Bad and The Barbecue has been an outstanding charity event hosted by the Mullendore family. This year is no different as proceeds from the event will directly support the programs Elder Care provides to Nowata, Osage and Washington counties.
While committees are under way to set up the event, tickets are on sale. It costs $65 per person to attend or $800 for a reserved table for 8. For additional information call 918.336.8500. You can also visit their website here. The barbecue will be held on Saturday, May 11th at 6 p.m.
(Photo courtesy: Elder Care website)
« Back to News