News
Washington County
Posted: Mar 25, 2019 2:51 PMUpdated: Mar 25, 2019 4:49 PM
Two Bartlesville Men Involved in Drive-By Shooting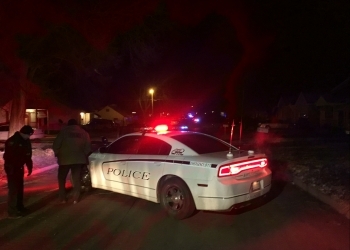 Max Gross
Two Bartlesville men were arrested for their roles in a Saturday afternoon drive-by shooting. Wolf Berry and Derrick Wilson both appeared at the Washington County Courthouse facing charges of discharging a firearm from a vehicle and unlawful carry. Wilson also had an additional charge use of body armor in the commission of a felony.
According to an affidavit, a witness gave a statement that he saw the suspects drive up to a residence on the 1500 block of Dewey Avenue in Bartlesville in a white Chevy Monte Carlo. The witness alleges the vehicle pulled up to a residence and Berry got into an argument with the homeowner. Berry then got back into the vehicle and began to drive away.
The witness advised that a black high-powered rifle was seen from out the window and at least two shots were fired in the area of the residence. It is unknown who actually fired the shots. Officers later tracked the vehicle and performed a traffic stop. A search of the vehicle produced a revolver and a rifle. The rifle was warm to the touch when officers recovered it. Officers also discovered that Wilson had a bulletproof vest on under his shirt.
Both men saw their bonds set at $25,000. The pair are due back in court April 12.
« Back to News