News
Osage County
Posted: Jul 18, 2019 10:36 AMUpdated: Jul 18, 2019 1:08 PM
Closure Error by ODOT Map, State Highway 10 Open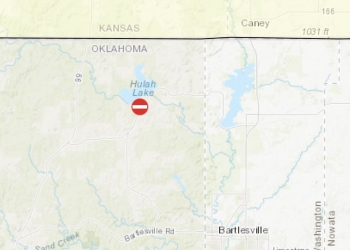 Garrett Giles
According to the Oklahoma Department of Transportation's road closure map Thursday morning, State Highway 10 was closed 1.5 miles west of Hulah Lake Dam.
ODOT's Public Information Officer Kenna Mitchell said the map was wrong and they have fixed the error. State Highway 10 between Bowring and the Hulah Lake Dam is open.
Temporary repairs were made last week when an old drainage pipe underneath the roadway collapsed, causing a huge undermined culvert in the roadway. Mitchell said rains in the area kept the ground saturated last week making work on the problem area difficult.
Mitchell said ODOT is keeping a real close eye on their entire highway system because of issue of rainfall. Last week, she said ODOT planned on revisiting the area to make additional repairs to the roadway.
There's no official word yet on ODOT will be back. Mitchell on Thursday said that they plan to be back within the next two weeks.
We will keep you updated on the condition of State Highway 10 when information becomes available.
« Back to News