News
Local News
Posted: Sep 16, 2020 10:59 AMUpdated: Sep 16, 2020 12:28 PM
BAHM Exhibit Features Local Medical History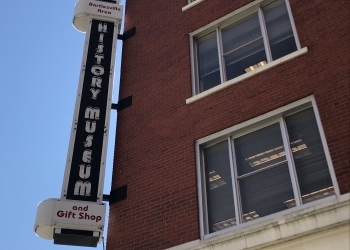 Garrett Giles
The Bartlesville Area History Museum is presenting "A Medical History of Washington County." The free exhibit will run through Monday, Nov. 30th.
In a statement, BAHM Coordinator Heather Hutto said: ""This exhibit covers medical history of the Bartlesville area. It examines the area's first doctors, the Influenza Pandemic of 1918 and how the evolution of modern medicine took place in Bartlesville."
"A Medical History of Washington County" opened virtually on Monday, Sept. 14th. Links to the virtual exhibit can be found on the museum's Facebook page. The virtual exhibit will feature a virtual reality tour.
The museum is open to the public but has a capacity limit of 10 people at a time due to COVID-19 precautions. The museum's hours are 8:30 a.m. to noon and 1:00 to 3:30 p.m., Monday through Friday. For more information, contact BAHM at 918.338.4294.
« Back to News